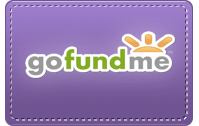 Help Make "Coping With Disabilities Through Pony" 120% Cooler
WHY WE NEED YOUR HELP:
Our goal is to make
freely accessible
educational and self-empowering resources to the largest possible audience. These include, but are not limited to, screen reader friendly web sites and electronic documents.
Our team is currently comprised largely of panelists that have special needs and are in need of financial assistance to do the work they do to help fund their education as they work towards our cause. Most of our team plans to attend the convention to help share our message and resources, but require some financial assistance to attend and present their hard work at the convention. In addition, while we will be distributing e-books and audio booksfor free, the time and labor to produce them is not.
We need your help in making this panel the best it can possibly be.
How Can You Help?
Matthew is selling off lots of his personal items via ebay.
You can check out everything for sale here
.
You can donate any amount you wish
via our gofundme page.
It's fast, it's free, and you can even donate anonymously.
GoFundMe doesn't accept paypal, so if you want to donate via paypal you can do so by clicking the PayPal donate button below. Matt's wife, Tina, is handling donations.
You don't need to have a PayPal account of your own to make a donation, It's guaranteed to safe, secure, and free.